We are a professional company specialising in all aspects of building conversions including barn, basement and garage conversions in Wrexham. We undertake construction work ranging from new builds and extension schemes. Our specialists have extensive experience in the construction industry with many happy customers preferring us to our competitors in the area. We are a trusted building conversion service with hundreds of positive reviews by our customers. Our experts guarantee quality workmanship and service and are prepared to go the extra mile to satisfy the needs of our Wrexham customers. That's why you need to call us for all your building conversion needs in the area.
With a host of building conversion services operating in the region, choosing a reputable and experienced candidate isn't easy. That's where your extensive research becomes so important. You should be doing extensive research before choosing the best building conversion service for your extension project.
That's where we come in. We are a trusted building conversion service operating in Wrexham. We specialise in a wide range of building extensions such as barns, basement conversions, garage conversions, and loft conversions. If you are looking for the best building extension service in the area, you shouldn't look further than our building conversion service.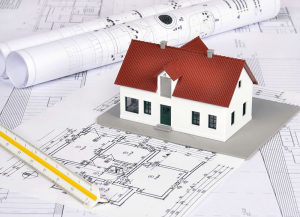 Wrexham Basement Conversions
Making better use of an existing basement space or adding a new extension is the best way to increase the living space on your property. It will definitely increase the resale value of your property over time. Making use of the basement space is entirely up to your imagination. You can always convert the basement into a garage, gym, swimming pool, a house cinema, a playroom, a wine cellar or any other area you wish to.
Converting your basement to a new living space isn't an easy task. It requires the expertise of a professional building conversion service in Wrexham. We are experts in basement conversions. In fact, we have extensive experience in converting a wide variety of basement spaces to living spaces. That's why you need to call us for all your basement conversion needs in the area.
Garage Conversions in Wrexham
Garage conversions are a cost-effective and quick way to expand the living space in your home. It helps increase the resale value of your home in the long run. Our experts can deal with any type of garage conversion project – whether your garage is a stand-alone structure or attached to the building. We undertake all work including the foundation work and insulating the walls, floor, and ceiling to the current standards. You can enjoy a comfortable and energy-efficient new space with our garage conversions.
Barn Conversions Wrexham
Do you want to convert an old barn into a dream home? If so, you should call our experts today. We can make most of the existing structure while maintaining its traditional characteristics. We can give you the unique rural property that you desire. Call us today for all your barn conversion needs Wrexham.