We are a household name in Wrexham when it comes to house extension projects. We specialise in a wide range of extension projects like general building extensions, kitchen extensions, side return extensions, rear extensions, flat roof extensions, and double storey extensions. Our ultimate goal is to add more space to your existing home and improve its resale value over time.
The majority of homeowners cannot invest in new properties considering the high price of land in the country. Hence, the best way for these homeowners to add more space to their existing property is to go for a home extension project. If you plan to invest in a home extension project, don't hesitate to call our expert building extension service. We are a trusted name when it comes to different types of extension services. Call us today for all your building extension needs in Wrexham.
The personal involvement of our experts in the work we perform results in superior quality extension projects for the client. We are a reputed building extension service with many years of experience in the industry. We provide quality workmanship and service to all our customers in Wrexham. That's why we have many happy customers in our fold. Here are some of the many building extension projects we undertake.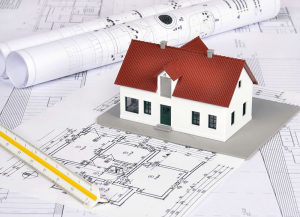 General House And Building Extensions in Wrexham
The best way to use your home's true potential is to extend the space. Many homeowners can't afford to move houses with the ever-increasing land prices in the country. When their families expand, they have no other option but to extend the existing space. That's where building or house extensions come in handy. Our house extension portfolio is quite diverse – ranging from traditional to contemporary extensions. We work hand-in-hand with your appointed architect and local planning authority to give you a house extension that enhances the existing living space of your home. We use the highest quality materials for the project. We will work with you from the start of the project and keep you updated on every little detail of the project. That is why you need to call our experts for all your house and building extension requirements in the region.
Wrexham Rear Extensions
If you want extra space in your home, a rear extension can do the job for you. A properly designed rear extension can increase the space in your home and transform the way you live. Rear extensions are a great way of extending the number of rooms in your home. We can help you with the planning, designing, and building of a rear extension on your property. We are a trusted name when it comes to implementing different types of rear extensions in your home. Call us today for all your rear extension projects in Wrexham.
Side Return Extensions
A single-storey side return extension helps extend the side of your existing home. It will add useable space in the form of a utility room or garage to your home. You may add some personal touches to such an extension without compromising with its style and design. Choosing a side extension specialist isn't easy with so many building companies on the market. Your research plays an important part in this regard. Make sure you perform extensive research before choosing the best building extension company for the project. That's where a trusted service provider like us come in. Call us today for all your side return extension projects in the region.
Single Storey Extensions
Single-storey flat roof extensions are another popular type of home extension project. These extensions are quite popular with homeowners who live in compact homes. If you want to expand the livable space in your existing home, a single-storey flat roof extension is the best way to do it. You need to work with a reputable and experienced building extension service in Wrexham when building a flat roof extension. We are a trusted name when it comes to building flat roof extensions for our customers.
Two-Storey Or Double-Storey Extensions in Wrexham
This type of extension is the most productive extension out of all the extension types. It helps to tremendously increase the living area in your existing home. This type of extension is ideal for large families in Wrexham. If you have a large family and not in a position to relocate or move homes due to financial constraints, a two-storey or double-storey extension is the best solution for you. Call us today for all your two-storey extension projects.
Kitchen Extensions Wrexham
The kitchen plays one of the most important roles in your home. Kitchen extensions are a great way of improving the kitchen space in your home. Many families prefer a large kitchen in this day and age. Call our experts for all your kitchen extension and building extension projects in Wrexham.